Since the lockdown began, my 5-year-old daughter has been getting into Facetime on the iPad. It is wonderful to see her having long sessions with her grandma and her friends, sharing her latest imagined worlds, ideas, drawings and creations. (And invaluable for her busy parents trying to fit in some work during these crazy times…)
However, I kept dreading the time when the iPad would inevitably get dropped and break. I needed a way that my daughter could carry it around, setting it up anywhere she wanted to, without it falling over.
Off to the shed…
I found that I still had some aluminium angle lying around and plenty of pop rivets.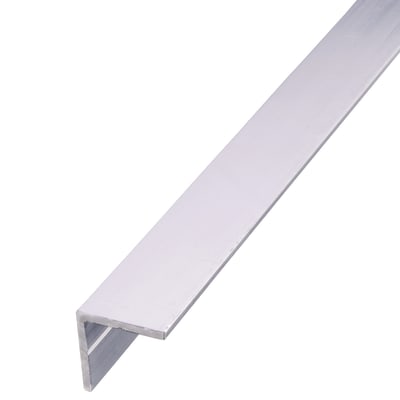 After a very pleasant afternoon, I ended up with this: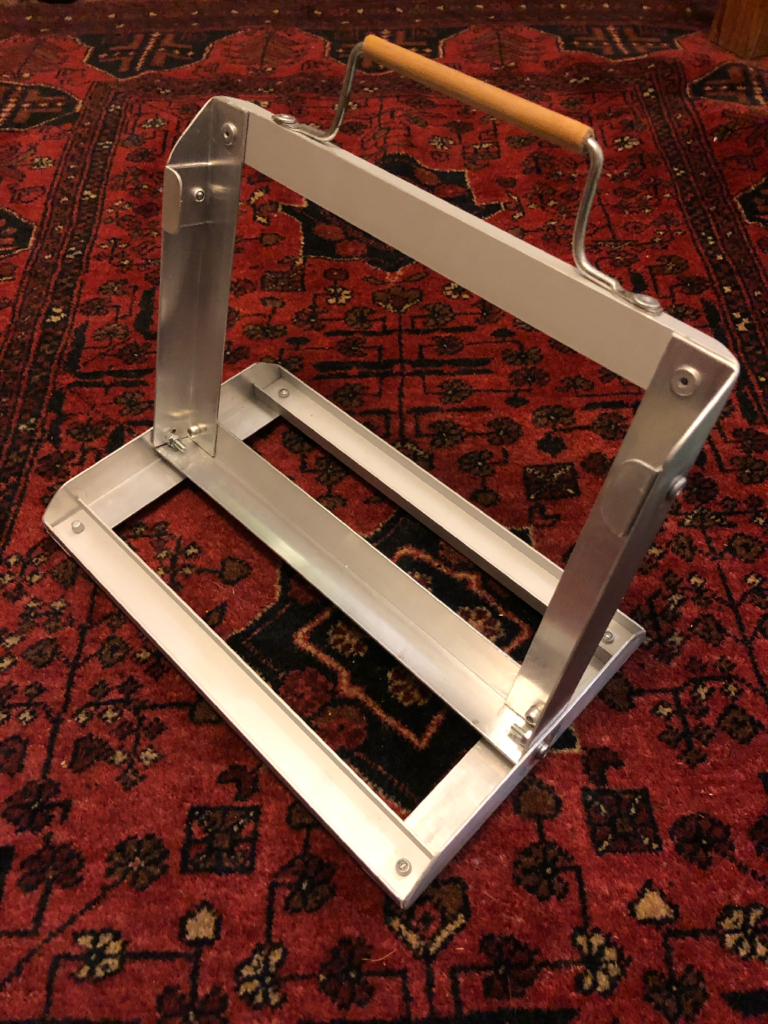 The handle is made from one of those crossed tie-bars that Ikea provide to make their shelving more rigid. I cut off the ends, bent them, and stuck them into a piece of bamboo cane. It even has 4 rubber feet taken from an old amplifier. Of course, I had to file and sand down all the sharp edges.
Here it is with iPad in situ…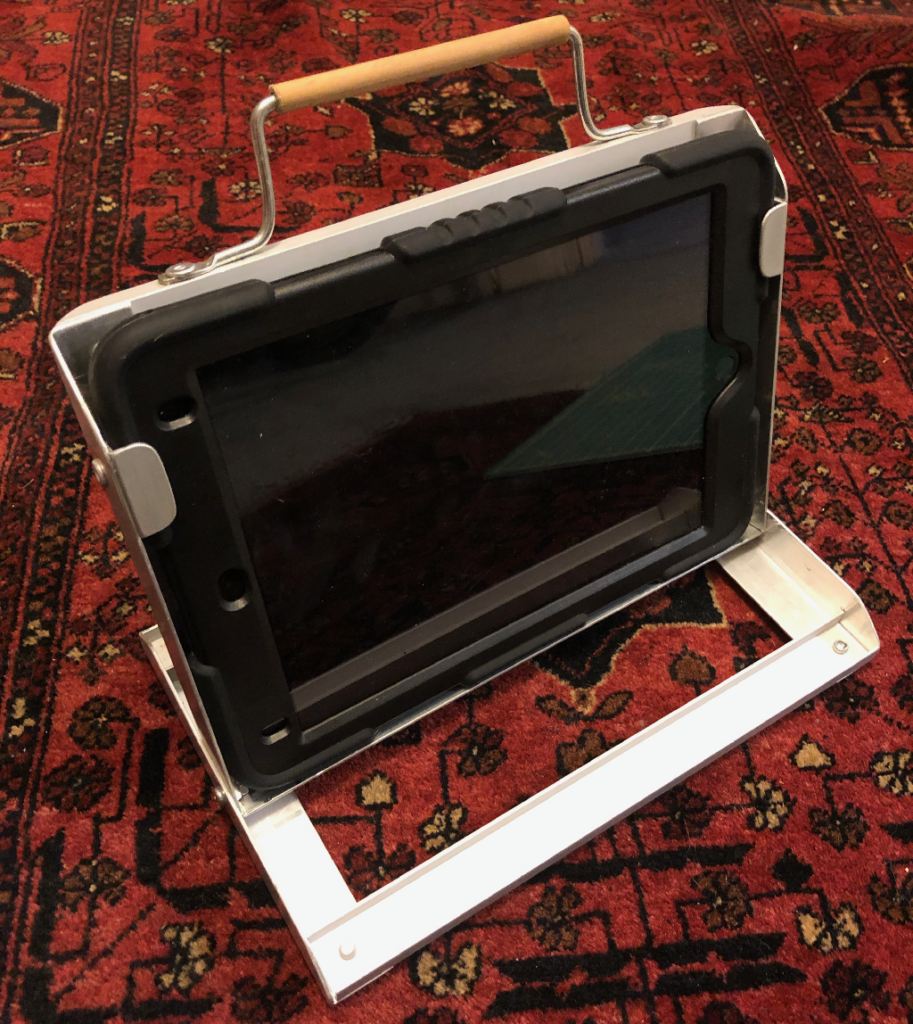 It's really working well. She carries it around with her, puts it down anywhere, tilts it to point at things. Job done!